Study Reports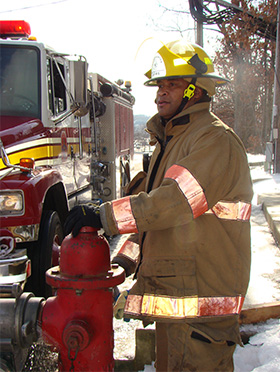 Project Description
Many fire departments across the nation are being challenged by budget crises, rising call volume, personnel and equipment shortages, security issues and the overall expectation to do more with less. These and other factors, all too often, have our responding crews encountering increasing line of duty risk of injury and death as they continue to work to reduce civilian injury and property loss. Even with the technological advances of the last decades, we have not yet been able to scientifically quantify our experiences to determine what staffing levels, asset configurations and response time frames are best when responding to various levels of fire or EMS events so that we minimize risk to the firefighters, paramedics and the public. We believe the time has come to change that.

With major grants from the research section of the U.S. Department of Homeland Security's Assistance to Firefighters Grant Program (the Fire Act), five top fire research organizations continue collaborating to develop tools that will help local fire departments better assess the risks in their local communities and plan to respond to them more effectively and efficiently.

The multi-year project, being conducted jointly by the Commission on Fire Accreditation International (CFAI), the International Association of Fire Chiefs (IAFC), the International Association of Fire Fighters (IAFF), the National Institute of Standards and Technology (NIST), and Worcester Polytechnic Institute (WPI), will establish a technical basis for risk evaluation and deployment of resources by local fire departments and create tools the departments can use to better assess the risks and hazards in their communities; plan adequate resource deployment to respond to and mitigate emergency events; and measure their effectiveness in responding to and handling events. Learn More...